Eton X Online Courses for Year 10 and Year 11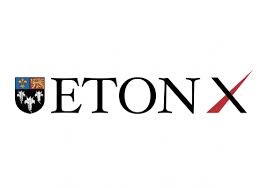 Dear Parents/Carers
Re: EtonX – a free online resource from Eton College
This is just a quick reminder that our school is registered for a free online course, kindly provided by Eton College, the prestigious independent school in Windsor.
These courses are designed to help year 10 and 11 students strengthen particular skills and should supplement their existing online learning.
The courses available are: Year 11 – Creative Problem Solving
Year 10 – Research skills
Your child received an email from Mr Eaton last month giving them instructions of how to access the course with the log in codes. Please check they have registered and that they complete it. The access codes are valid until 31st July and the course must be completed by then.
Many of our students have already accessed this resource and have said how enjoyable it has been, I hope your child enjoys using this resource too.
Kind regards
Mr R O'Regan
Head teacher