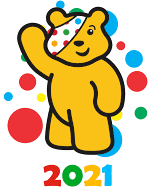 16 November 2021
On Friday, 19th November we will once again be supporting Children in Need.
Lunch time cake and bake sale in F10. There will be cakes, donuts, cookies and more between 50p and £1 each.
In exchange for a £1 donation, students can attend school in pyjamas or onesie. Donations can be made in advance on ParentPay or in cash on the day.